You can count on Gerry Lane! Whether you are looking to buy, sell, or service your car, truck or SUV, we take pride in making the experience just as important as the reward. Our top notch sales and service teams understand our customers drive our success. No pun intended! So we put every effort into making each stop of your Gerry Lane experience resulting in you being a satisfied customer! We know car buying isn't fun. That is why our process is fast, efficient and has your best interests at heart. We work hard to get you the best deals with the best rates, offer you top dollar for your trade in and make sure service is done to ensure a safe ride holding all of that precious cargo.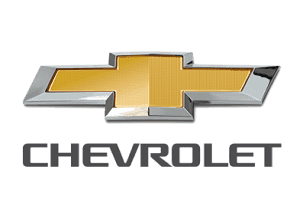 Gerry Lane Chevrolet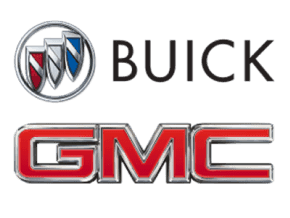 Gerry Lane Buick GMC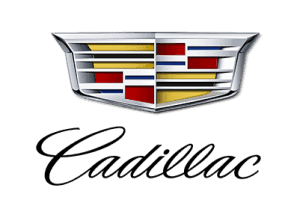 Gerry Lane Cadillac
Thank You For Choosing Gerry Lane!
The team at Gerry Lane would like to welcome you to our dealership in Baton Rogue, where we're confident you'll find the vehicles you're looking for at a price you can afford. Come and check out our full selection of new vehicles, or get a great deal on a reliable pre-owned model. No matter which vehicle you decide on, our professional finance team will help you get settled with a competitive financing or lease plan.
When you're looking for quality auto maintenance and repairs near Baton Rogue, you can always count on the professional technicians in our service department as well, where we handle everything from oil changes and filter replacements to powertrain and drivetrain repairs. Schedule an appointment today, or purchase parts from us to handle maintenance and repairs on your own!
See Why Folks Like Us
Great service my oil change was done in 8am out before 9 the service guy I first met was very nice I would say give him a 10 and when the work was done the lady nice also . I myself a dad have be a customer for y'all back in 1991 we really enjoyed come to see y'all when buying a vehicle Thanks for a great job y'all are doing. Have a great blessed Thanksgiving
Fastest oil change I ever go, so appreciate , staff friendly and efficient. Comfortable waiting area.
Excellent service, so friendly, love Gerry Lanenot a long wait, waiting area was great good coffee
Excellent service. Buying a vehicle was very easy. Salesperson Diane Trask very professional and knowledgeable
This most recent vehicle is the third I've purchased from Gerry Lane. I have got to give it to this dealership, they know how to treat a customer. I was extremely pleased in the past, and I'm extremely pleased now. I live in a different city, and Marcus kept me updated every single step of the way...phone calls, pictures, texts. But what I'm most pleased with, was the fact that he delivered my vehicle to me, the same day of purchase, with absolutely no hiccup. Marcus was very courteous, friendly, and professional. But the most important ...
Great experience.Would never deal with any other Chevrolet dealer.Free oil changes with every purchase is the best.
Todd Good is awesome! Just started doing business with Gerry Lane and they are awesome. Treat me like I have been doing business with them for years.
I have always been pleased with the dealership but I will say I won't go back on a Monday. I had an appointment and it still took 3 hours for an oil change
Dianne Trask did a great job helping us to get our Equinox. She has been our go to person for years.
MS.Crys Ochsner is very professional!. Fun!. I really enjoyed the entire experience of getting a new vehicle with her! She made sure that we didn't leave without our BRAND NEW 2021 Traverse!. I HIGHLY recommend HER TO ANY AND EVERYONE!. 💛🌻
Welcome to
Gerry Lane Enterprises
Gerry Lane Enterprises has been a trusted source of quality cars, trucks & SUV for over 70 years. Our family business is comprised of three dealerships in Baton Rouge: Gerry Lane Cadillac, Gerry Lane Chevrolet, and Gerry Lane Buick CMC. With a wide variety of new and used vehicles, fair and transparent financing, and a highly experienced service and collision center, we're not just another car dealership – we're a proud member of the Baton Rouge community! We invite drivers from Port Allen, Central, Denham Springs and beyond to find their next vehicle with us and join the Gerry Lane family!